fragmentiX Storage Solutions is an Austrian cybersecurity company that supports individuals and companies to achieve and maintain their right of privacy and digital sovereignty. fragmentiX storage appliances enable individuals and businesses of all sizes to protect their data in the cloud from loss and theft with Information Theoretical Security (ITS), which is provable security against today's and any future quantum computer attacks.
fragmentiX Storage Solutions was founded in July 2018 by Werner Strasser who has been an entrepreneur and CEO of ProCom-Strasser GmbH for many years. In order to foster digital sovereignty and dignity as a human right, not only for corporate and government organizations but also for individuals, he started to develop and produce quantum safe storage solutions in close cooperation with the AIT – Austrian Institute of Technology.
We develop and manufacture the first quantum-safe storage appliances of its kind to enable users of all types to securely store their data in the cloud. fragmentiX enables the use of cloud storages without any risks that are normally present in the cloud through fragmentation of the data. This process is called Secret Sharing and allows files and directories to be split up to a previously defined number of storage LOCATIONS – only known to the appliances owner.
DISASTER RECOVERY
If a lightning strikes, a fire breaks out or floods occur, data and work of entire companies will often be wiped out within seconds. There are many risks you and your company often won't be able to withstand.
PROTECT SENSITIVE DATA ONLINE & OFFLINE
In addition to the various scenarios for using public cloud storages safely with fragmentiX appliances, you can also use the same principles locally.
Mitigate the need to trust a single entity by using a mixture of storage locations – hybrid or local.
MULTI-CLOUD BACKUP
Your data can disappear due to a myriad of reasons ranging from data corruption to enryption by ransomware. No matter the case, frequent backups can solve this problem.
However, the risks of public cloud storage inlcude data leakage or access by hackers, state sponsored actors or governments. All of these present real dangers to your sensitive data in backup files.
USE STORAGE TOGETHER WITH AFFILIATES
Together with partnering organizations / trusted entities, you can decide to share the burden of backups and other storage needs by fragmenting your data to all your federated datacenters.
LONGTIME ARCHIVE
To ensure that your data will still be available digital unchanged several years from now, using a cost-effective public cloud storage facility with a high level of failover and redundancy is a good idea.
By distributing the long-term archive across a larger number of cloud storage providers, you significantly reduce the risk of data loss.
SHARE DATASETS & BE SAFE
To rightfully share sensitive data with affiliates, the usage of mail or consumer cloud products is often neither legally nor technically acceptable.
By implementing a hybrid and federated storage system with fragmentiX, the configuration can be adapted in multiple simultaneous scenarios.
WERNER STRASSER
Werner Strasser is driven by his conviction on the need of digital sovereignty and dignity as a new human right. After 25 years of entrepreneurship in the IT during which he founded ProCom-Strasser GmbH, he founded the Austrian based fragmentiX Storage Solutions GmbH in July 2018 where he develops and produces quantum safe storage solutions in close cooperation with the AIT – Austrian Institute of Technology. Due to his professional experience as an IT security and IT forensic expert for several branches of the Austrian government he has a broad understanding of the importance of privacy problems which is the main reason why he devotes his working life to foster his vision of digital sovereignty not only for corporate and government organisations but also for individuals. He enjoys his unpaid voluntary teaching position for cyber recruits in "Digital Forensics" at the CDRC/ Academy of the Austrian Armed Forces.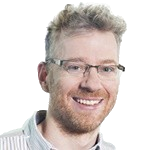 CHRISTOPH PACHER
Christoph holds a Dipl.-Ing. (electrical engineering) and Dr. techn. (semiconductor electronics) from TU Wien. He has 20 years experience as researcher, scientist, and senior scientist at TU Wien and the AIT Austrian Institute of Technology. Under his leadership, the optical quantum technologies research team of the AIT Austrian Institute of Technology became one of the top addresses in quantum key distribution (QKD) in Europe, leading and participating in many major EU, ESA, and national research and industry projects. He holds several patents and a part-time position as a senior scientist in the fields of information-theoretic security, quantum information theory, and quantum cryptography at AIT. Christoph is responsible for evaluating new technologies and developing and implementing fragmentiX' R&D strategy in the fields of secret sharing, secure multiparty computation, and quantum cryptography.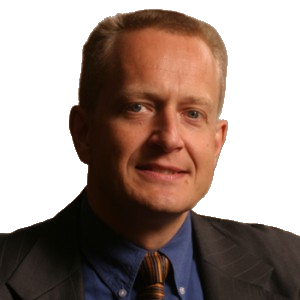 Senior VP Corporate Development
CYRILL ELTSCHINGER
A multicultural entrepreneur educated in Switzerland and the United States, Cyrill was based in China for the last 25 years of his professional career. Prior to fragmentiX, Cyrill was a strategic advisor to both commercial and government sectors on technology, strategy, and various industry-focused projects. Cyrill originally was assigned to China as a young executive for EDS/General Motors. After that he led I.T. UNITED as CEO for over 12 years, a company focused on the technology software outsourcing services industry, which became a leader in the PRC by the time he sold it to Softtek in '07. Author of "Source Code China: The New Global Hub of IT Outsourcing" (2007), the first book to address China's growing IT outsourcing sector. Published also in mandarin (2010). Founding President, Chairman of SwissCham China, the Swiss Chamber of Commerce in China, and Founding President of the Texas A&M University China Club. Before entering the private sector, Cyrill was an Officer in an elite unit of the Swiss Special Forces.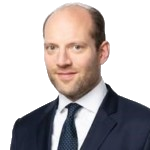 OLIVER ROLOFS
Oliver joined fragmentiX in 2021 to lead Marketing & PR. Before this Oliver was Co-Founder and Managing Partner of the Munich based strategy consultancy connecting trust. He looks back on a successful fifteen year's career in politics, business and communications, international conference organization and strategy consulting for political decision makers and business leaders. Prior to joining connecting trust he worked as Global Head of Media Relations for the strategy consultancy firm Roland Berger. Earlier he was the longstanding Head of Communications for the internationally renowned Munich Security Conference where he also established the cybersecurity and energy security programs. Previously he worked as a parliamentary assistant and head of a parliamentary office in the European Parliament. He studied political science, international law and sociology and graduated with a master's degree from the Ludwig Maximilian University of Munich. In addition to that he serves as a Reserve Officer in the German Army and holds the rank of Lieutenant Colonel (Res.). In this capacity he completed several assignments as a Press Officer in the NATO and EU peace missions in former Yugoslavia. Oliver provides advise to assist clients in solving a multitude of issues in the field of strategic communication, public and governmental affairs, reputation management, brand positioning, establishment of new dialogue formats, event moderation, M&A, business development focusing on cybersecurity, resilience, new technologies and politics but also on interface questions.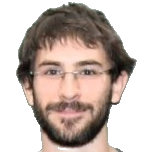 PHILIPP STANZER
After completing his doctorate in theoretical physics and publishing several scientific papers, Philipp moved into the private sector. At fragmentiX he leads the development team and serves as an interface in collaborations between science and industry.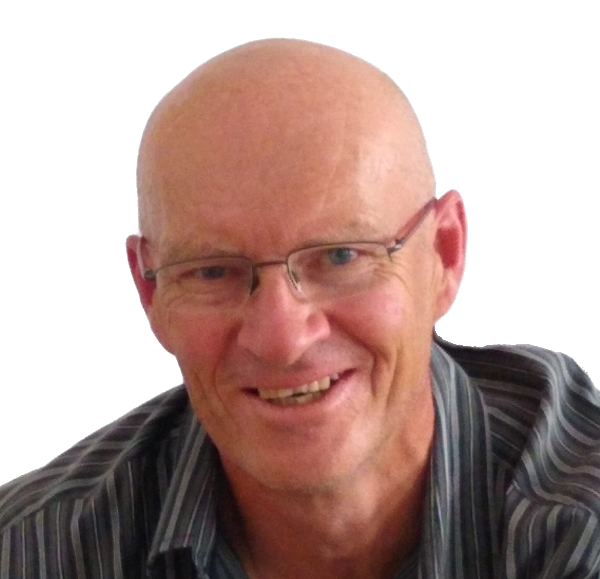 MANFRED SPELLITZ
Manfred has decades of experience in the development of system-related solutions. In the past, he provided his services as an IT engineer to companies such as Siemens and Raiffeisen Bank. At fragmentiX, he now makes his expertise available to all customers who want to explore the manifold application possibilities of fragmentiX appliances.
If you are interested in becoming a partner or if you have any questions about a cooperation, please do not hesitate to contact us.