For SMEs & small workgroups
Products
Our Recommendations
For small or medium businesses, as well as workgroups we recommend our smaller boxes. These appliances were created to be used by up to 30 employees and 4 internet accesses.

The fragmentiX ONE box is the entry model into the fragmentiX secret sharing appliances. It provides enough performance to help SMEs or professionals with the sovereignty over data stored in cloud storages.
Please be advised that the picture above is a symbolic picture, the design of the fragmentiX ONE box will be changed soon.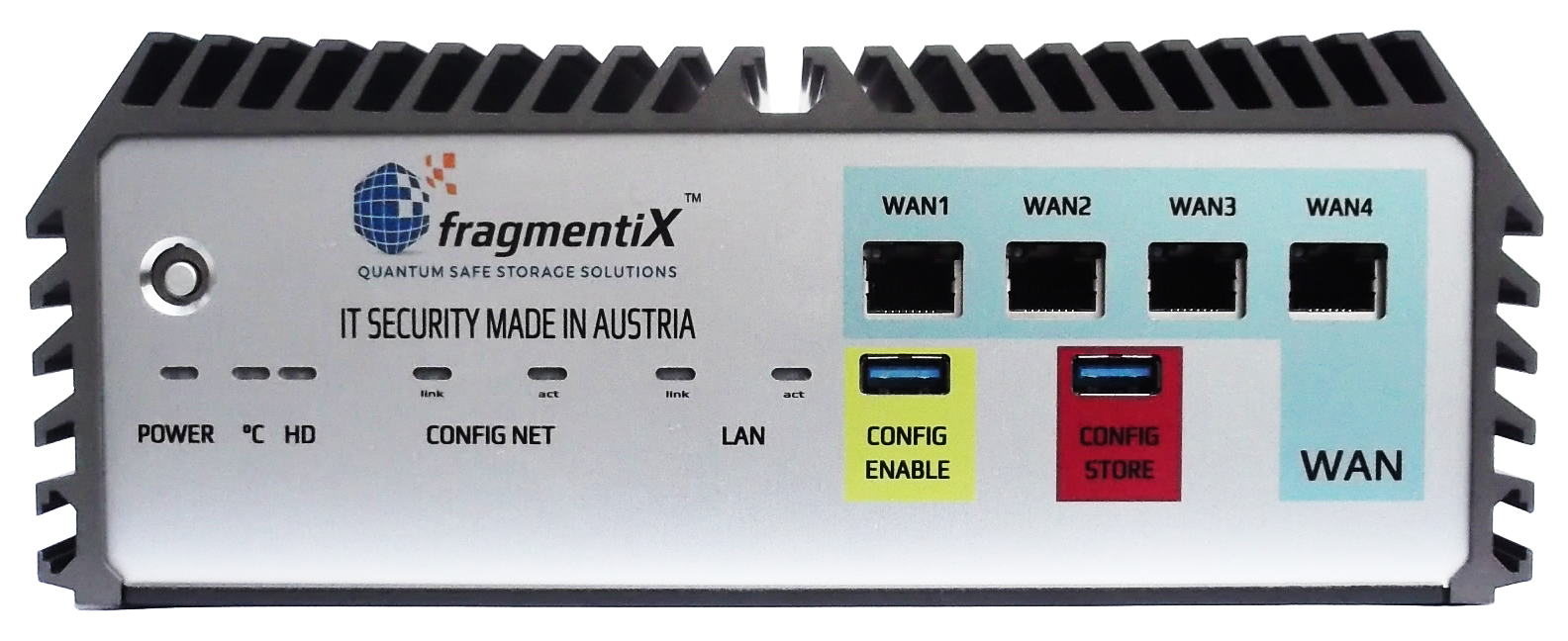 Using a fragmentiX THREE box smaller organisations or workgroups within larger coperations can use secret sharing to protect sensitive data. Using a stronger industrial hardware a fragmentiX THREE provides enough power to fullfill several storage functions like file services and backup/DR at the same time with still low latency.
You might also like these products…