For large workgroups & corporations
Products
Our Recommendations
For corporations and datacenters, as well as large workgroups we recommend our bigger boxes. These appliances were created to be used by more than 30 employees and up to 8 internet accesses.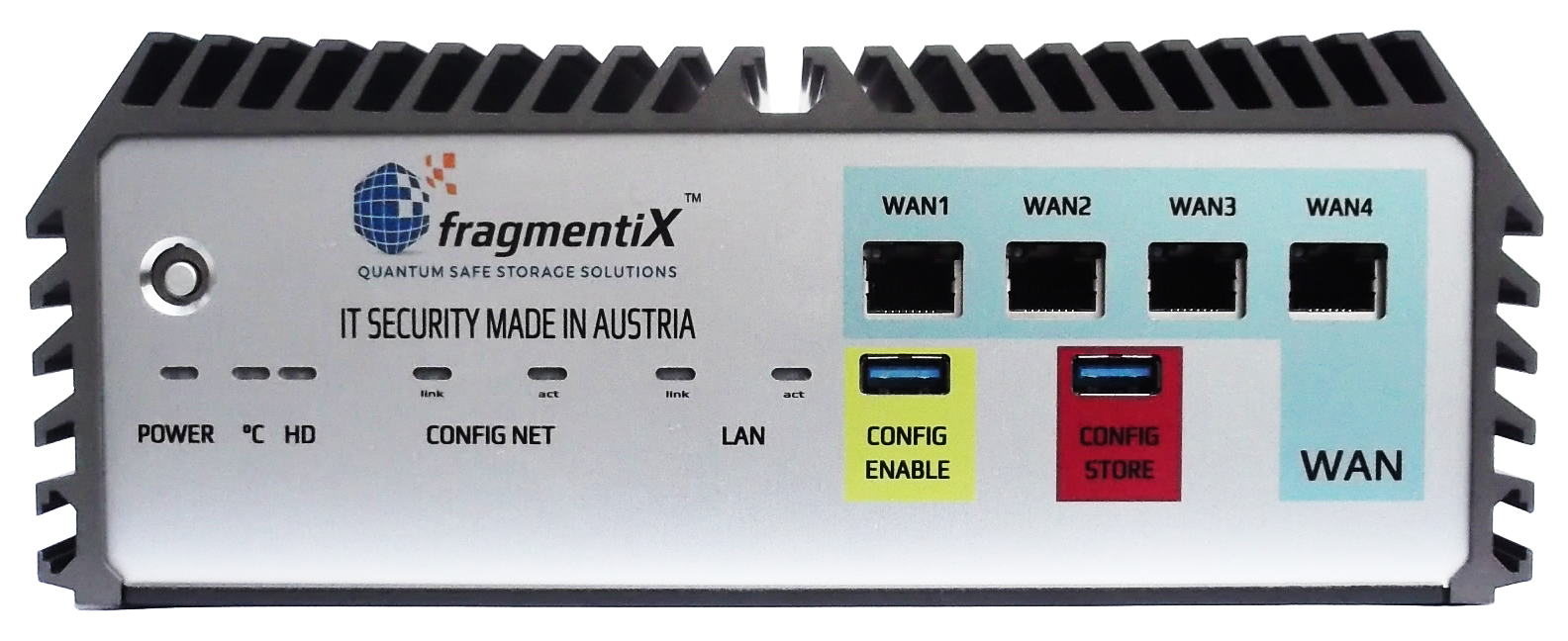 The fragmentiX FOUR is the largest of the non-19-inch rack models within the fragmentiX product range. Equipped with a very powerful CPU and up to 8 network interfaces to the internet or your local storages it enables you to concurrently use your appliance for several tasks like data storage for office users and archiving to cloud storages (etc) at the same time.

Starting with a single fragmentiX CLUSTER node, the CLUSTER NODE A – you get a high performance industrial grade workhorse for your cybersecurity and digital sovereignty. Each fragmentiX CLUSTER enables you to use up to 8 LAN and up to 8 WAN ports to enable secret sharing for various departments and use cases. Each fragmentiX CLUSTER NODE comes with 5 years mission critical support – executed by our OEM partner DELL Technologies worldwide.
You might also like these products…